Classes and Workshops
We offer classes and free workshops on bike repair, maintenance, everyday riding and commuting, winter biking, wheel building, and more.
We often visit schools, businesses, and organizations to run workshops. Request a workshop here.
---
Bicycle Mechanics 101
Thursdays October 4-November 8 
6:00 PM - 8:00 PM
Bicycle Mechanics 101 is a thorough introduction to bicycle mechanics. Students will receive instruction on the systems and parts of the bicycle and will practice common repairs on our designated class bikes.
Class is held from 6-8pm on Thursdays for six consecutive weeks. Each class will focus on a different topic:
● Bicycle anatomy & maintenance
● Hubs and Headsets
● Bottom Brackets
● Wheels
● Cables and Housing
● Braking
● Shifting
Classes are held at our Community Workshop and taught by a professional mechanic .
While students work on designated class bikes that we provide, they are encouraged to bring their personal bikes and ask specific questions about how to apply their skills and knowledge to their own bikes.
Tuition fees support Old Spokes Home's mission to create access to bikes and the opportunities they provide for our whole community.
Students are encouraged to practice and apply their skills by volunteering with us! Volunteers help us repair and refurbish bikes for our Everybody Bikes program which makes bikes affordable and accessible to low-income Vermonters in need of transporation. Visit our volunteer page to learn more about current opportunities (https://www.oldspokeshome.com/volunteer).
---
Mainentance Mondays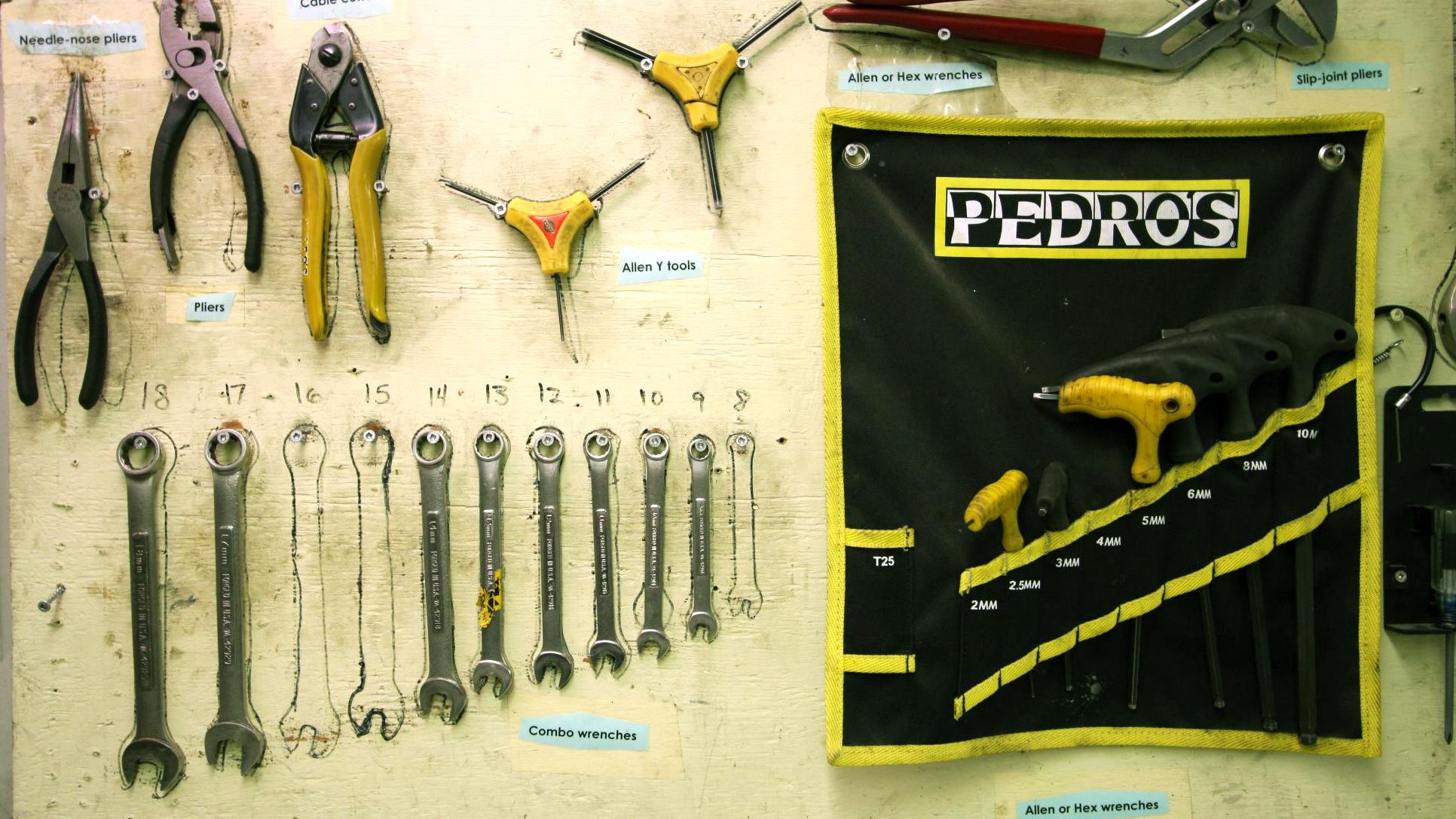 October 8
6:00 PM - 8:00 PM
Drop-in maintenance Mondays - Keep your bike working with regular maintenance at Old Spokes Home's Community Workshop.
 
Our friendly staff mechanic will be armed with lubricant, cleaner, grease, and air - making it easier for you to keep your bike in great shape. Also, we're happy to answer any questions that you might have!
 
Note: Maintenance Mondays are not for repairs -- for help performing repairs to your bike, consider Guided Repair.
More info at the registration link below.
---
FREE WORKSHOP: Basic Commuter
October 15
6:00 PM - 8:00 PM
So, you want to commute by bike? This workshop will help you figure out which accessories are the most
useful, which routes are the most bicycle-friendly, and how to pull off a seamless bike/bus transfer.
Participants will go on a guided ride around Burlington, practice putting their bike on a bus rack, and learn
where and how to securely lock it up.
The workshop is two hours long – come ready to ride!
Participants will go home with their own bicycle map of Burlington.
Also, pizza is provided!
More info at the registration link below.

---
FREE WORKSHOP: Basic Maintenance & DIY Flat Fix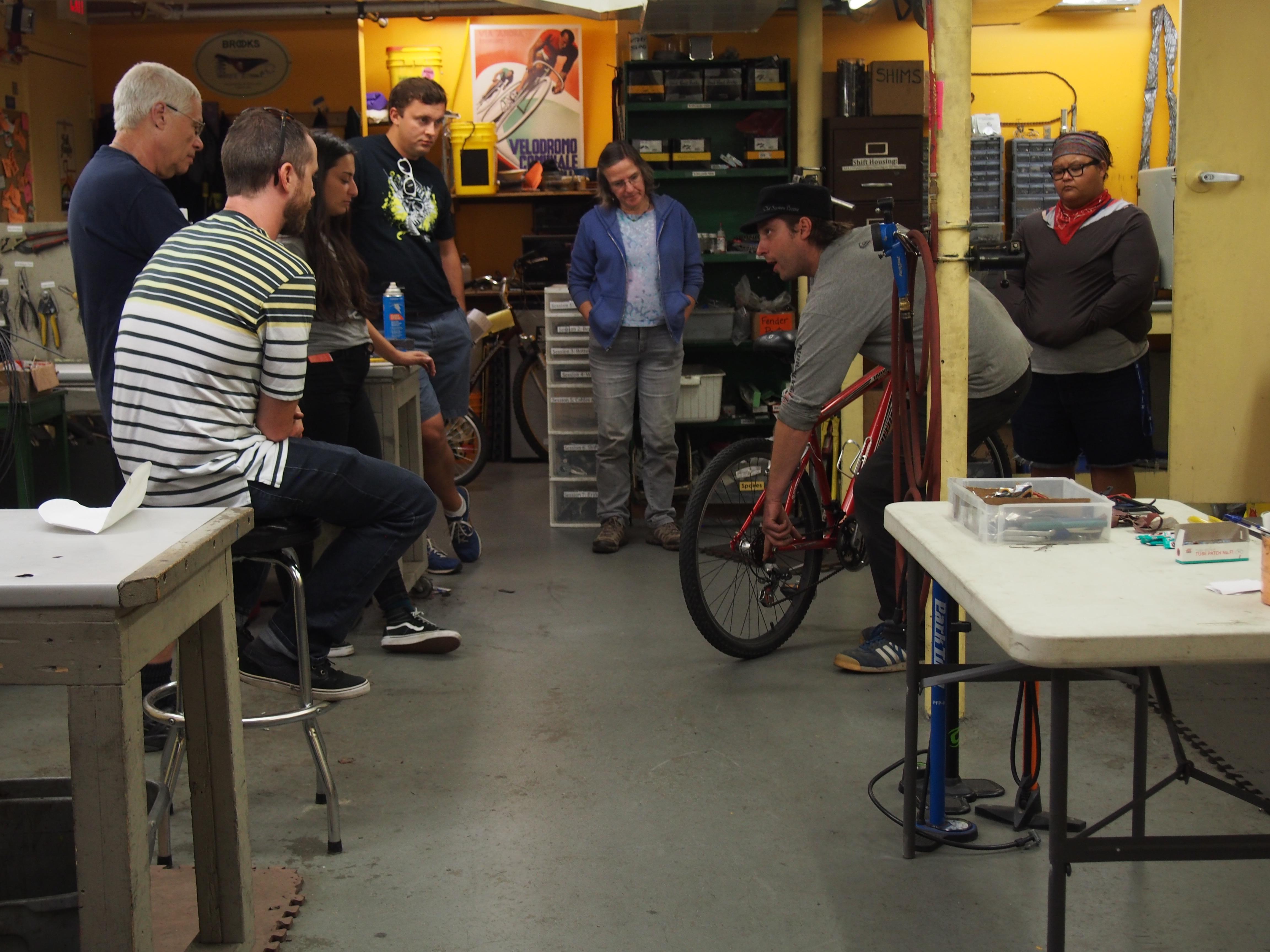 October 22
6:00 PM - 8:00 PM
The goal of this workshop is to demystify the bicycle. Participants will learn basic bike anatomy and vocabulary, how to care for your bike, how to diagnose common issues, and how to fix a flat tire. We'll recommend tools for maintenance and on-the-road fixes.
The workshop is two hours long. Please wear closed toe shoes and clothes that can get a little dirty.
Participants will go home with a bottle of chain lube, a pair of tire levers and a patch kit.
Also, pizza is provided!
More info at the registration link below.
---
Subscribe to our monthly emails to hear about new classes and workshops as they're scheduled.