Capital Campaign Kickoff
Come join us for an evening of celebrating a new space, bikes, and transportation equity. Refreshments served!
For more info or to make a donation, follow the link:
https://donate.oldspokeshome.com/capitalcampaign
---
QCBC Social Rides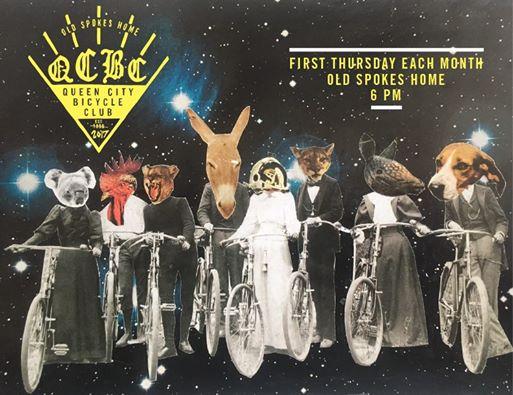 Queen City Bicycle Club is a group of female and non-binary people riding bikes to connect, protect, and empower people. More info about the club here!

Join us for our monthly ride around Burlington with glitter and a giant boombox on a bike trailer. Wear a helmet and rock the front and rear bike lights.

Riders of all ages and experience levels are encouraged to come. No one is left behind! These rides are all about going slow and keeping the group together for maximum fun.

We'll start at Old Spokes Home and wrap up at Zero Gravity Craft Brewery where each rider gets a drink ticket.

Invite your friends! Join the Queen City Bicycle Club Facebook group for updates, conversation, and special rides and events.

These rides are made possible by Old Spokes Home and supported by Local Motion.